FREE GUIDE
The Latest Camping Insights for Campground Owners
This supplement to the Campspot Outdoor Almanac contains the latest trends that can help inform your campground's business strategy. Download your FREE copy today.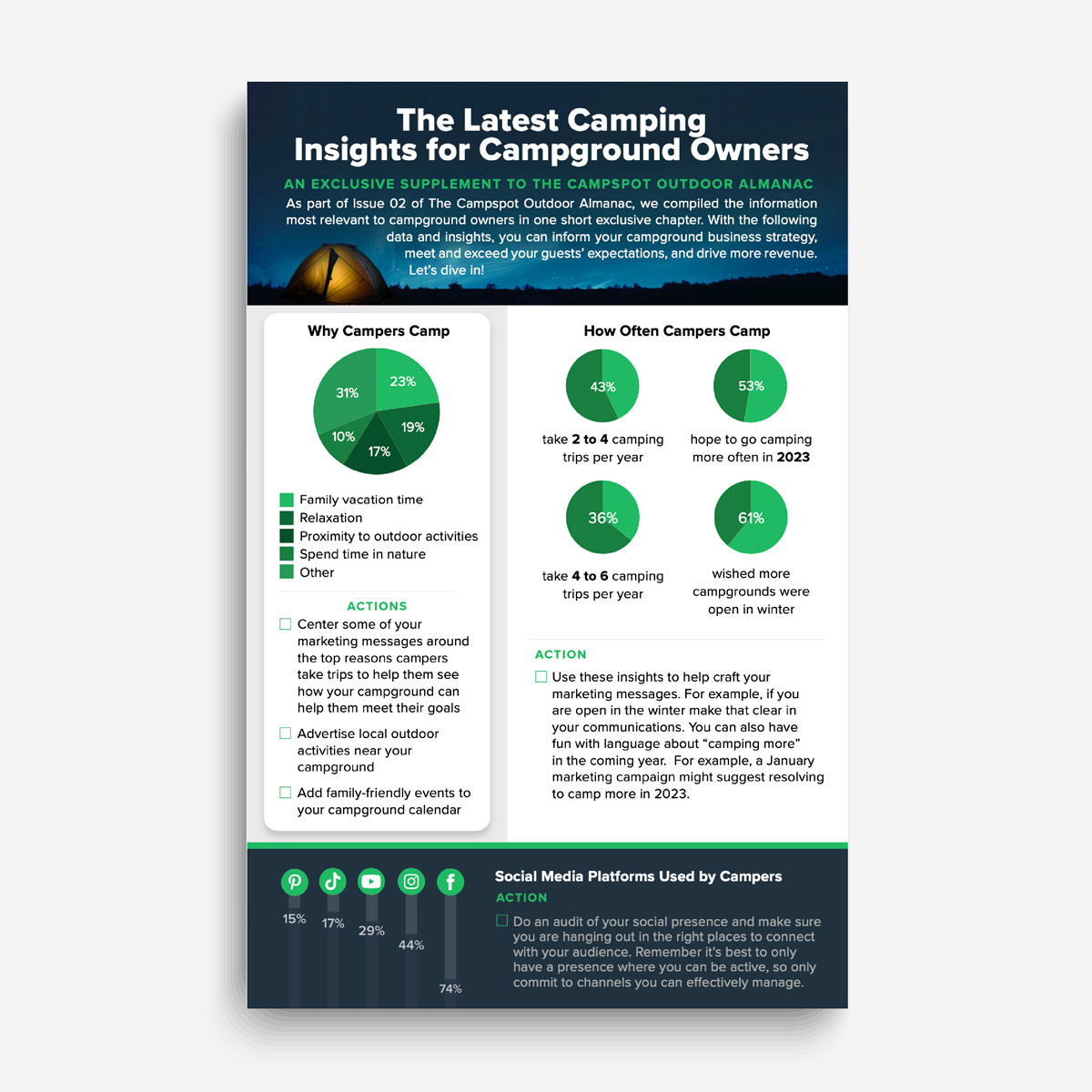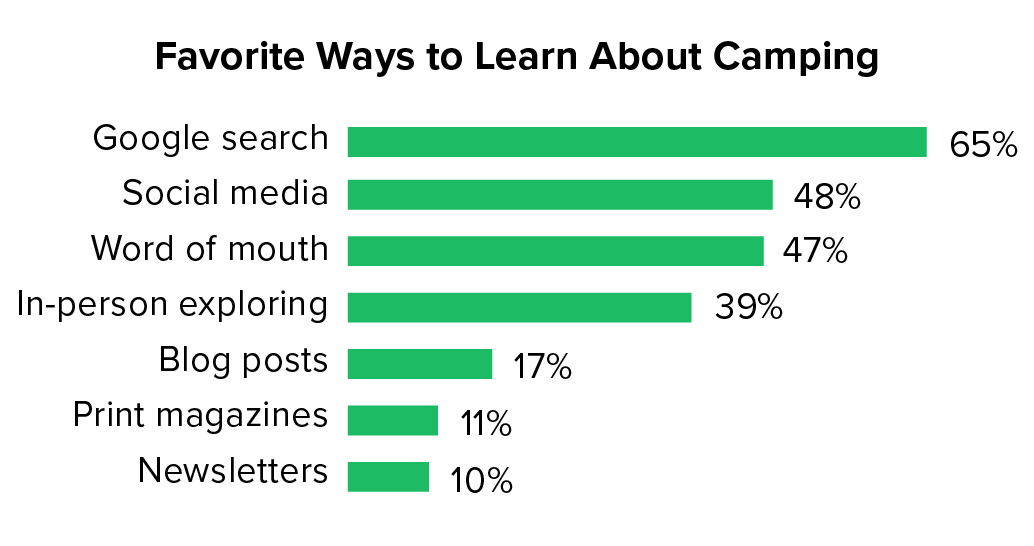 A lot can change in a year. As you prepare for 2023 and beyond, it helps to look at shifts in the camping industry and trends in camper behavior. In this supplement to the Campspot Outdoor Almanac, we gather the most relevant information for campground owners and share exclusive data to help you prepare for the seasons ahead.
What you'll learn:
Top camper motivations
Preferred social media platforms
The hottest amenities
Insights from fellow campground owners
And more
It also includes suggested action items based on the data and insights.
Download your FREE report today!