FREE GUIDE
Anatomy of a Campground Listing Page

Campgrounds on Campspot Marketplace with complete listing pages make 20% more revenue on average. This guide breaks down the top tips to optimize your listing page so you can stand out and drive more bookings. Fill out the form to download your FREE copy today.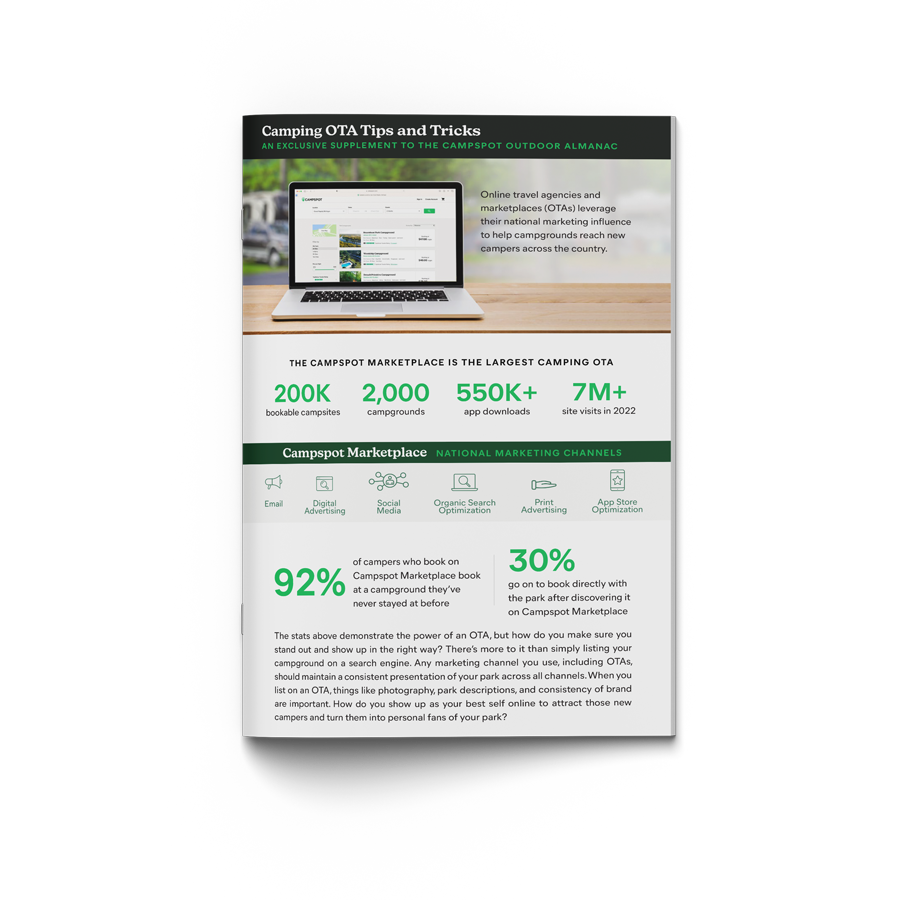 Expand Your Reach & Fill the Grid

In times of economic stress, online travel agencies that have national marketing reach can help fill the gaps in your grid. In fact, we found that campgrounds with listings on the Campspot marketplace have seen 5% more bookings in 2023 than campgrounds not listed. Download this report for insights and advice on how to optimize your listing.
You'll get:
Data-backed tips for how to stand out on an OTA
Advice for the ideal description
Photography dos and don'ts
Expert insights
And more
Download your FREE report today!

This exclusive supplement for campground owners and operators is a companion publication to the third issue of the Campspot Outdoor Almanac.