From "Look" to "Book", the Guest Experience Matters
Book More Reservations, In Fewer Clicks
Campers today want a modern booking experience. A modern booking experience is more than a well-designed user interface – it's the entire experience from clicking on your website to completing a reservation.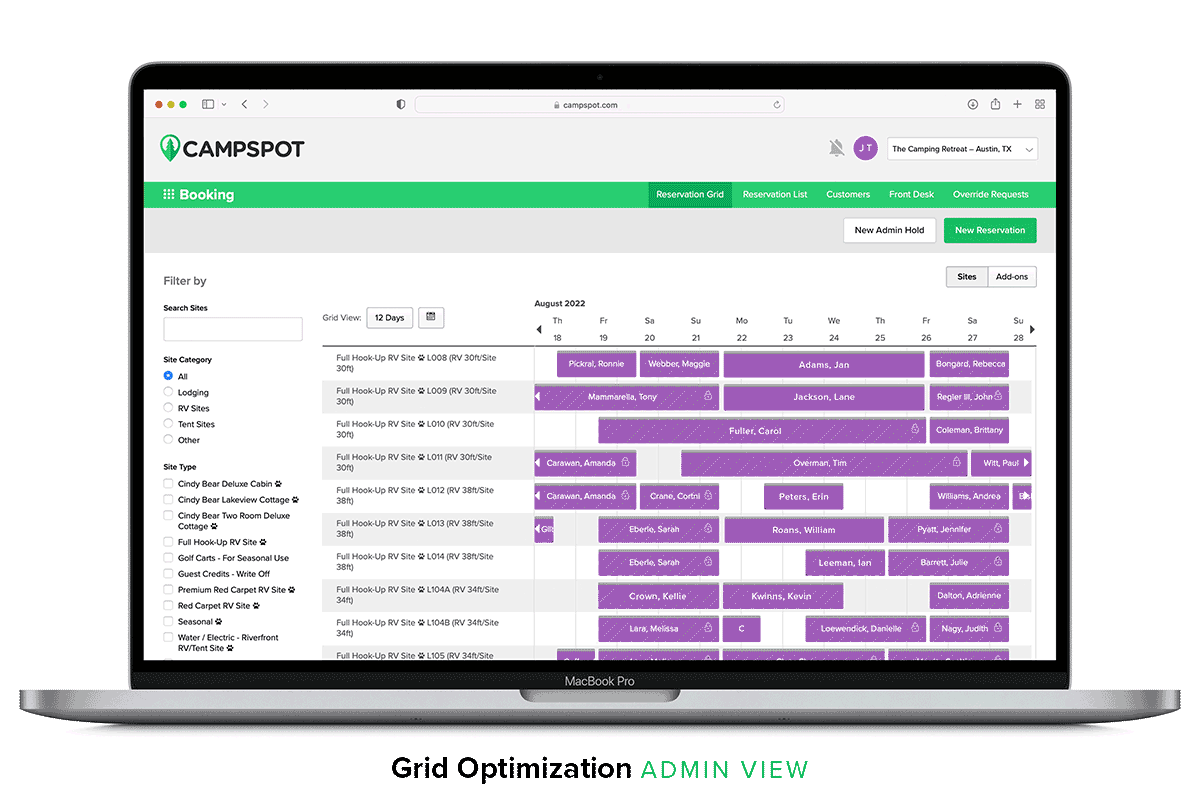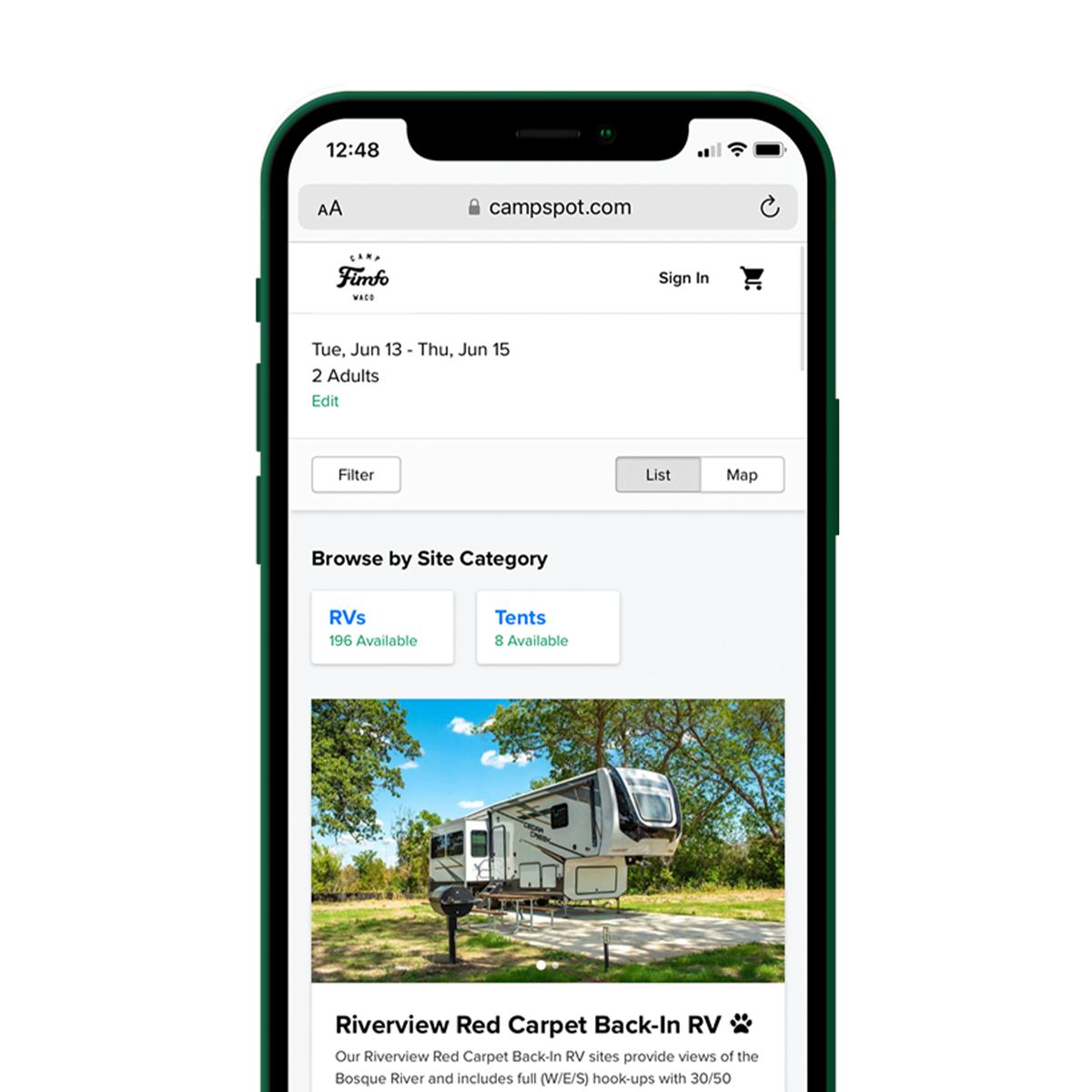 Help Your Campground Standout
Whether your advertising on Google, or your campground appears in a popular blog post or local business webpage, a poorly designed website or a confusing experience for your website visitors could lead to phone calls, headaches, or worse – a missed reservation. A great web design and booking experience helps your park standout.
Help Campers Experience Your Park Before They Arrive
Campers today want it to be easier than it is to book a camping trip. A clean, easy-to-use website and a simple and intuitive booking experience helps campers visualize your campground and easily imagine themselves at your park.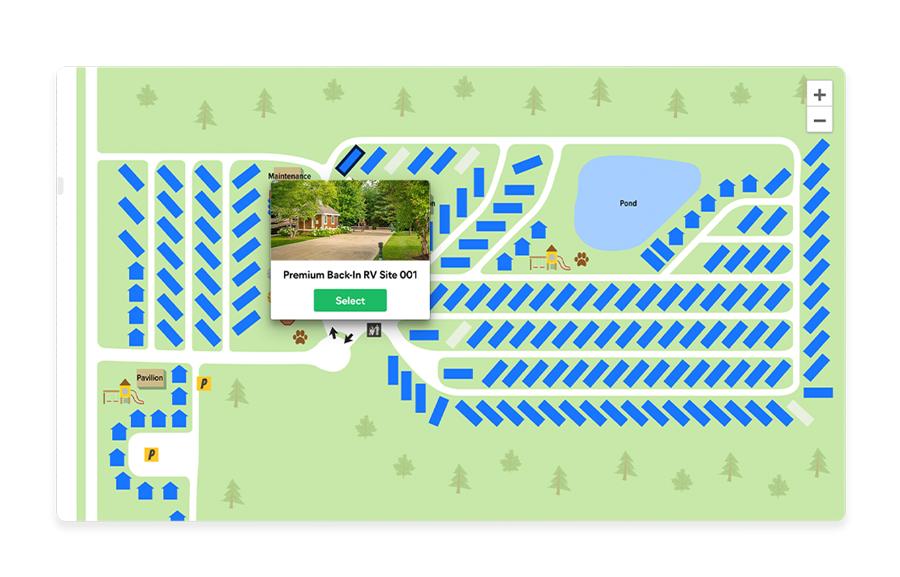 What Your Guests See Matters!
In the campground reservation management software ecosystem, each booking experience is a bit different. We've captured a few short videos to highlight how a typical customer may make a campground reservation today:
Why Campspot's User Experience is Different
Your guests expect a modern booking experience– with Campspot, our extensive investment in web design, speed, and security is included FREE with your subscription.
Mobile optimized:

More than 50% of searches happen on mobile devices and what looks good on a computer might not look good on a phone!

Designed for speed

: Load speed impacts your rank on Google, and influences whether users "bounce" from your site without making a purchase

Fewer steps to purchase:

Guests go from looking to booking faster!

Visual-first experience:

Photos and site map help guests visualize the experience

Enhances your revenue:

Upcharge for guaranteed site number, golf carts, fire wood, and more!
Complete this form and we will be in touch.
Are you a multi-park group that wants to control more of the look and feel of the booking experience, such as allowing guests to search across multiple portfolios without leaving your site? Ask us about our Online Booking API!