FREE GUIDE
How to Sell Reservations for the 2024 Total Solar Eclipse

Fill out the form to download your FREE copy today.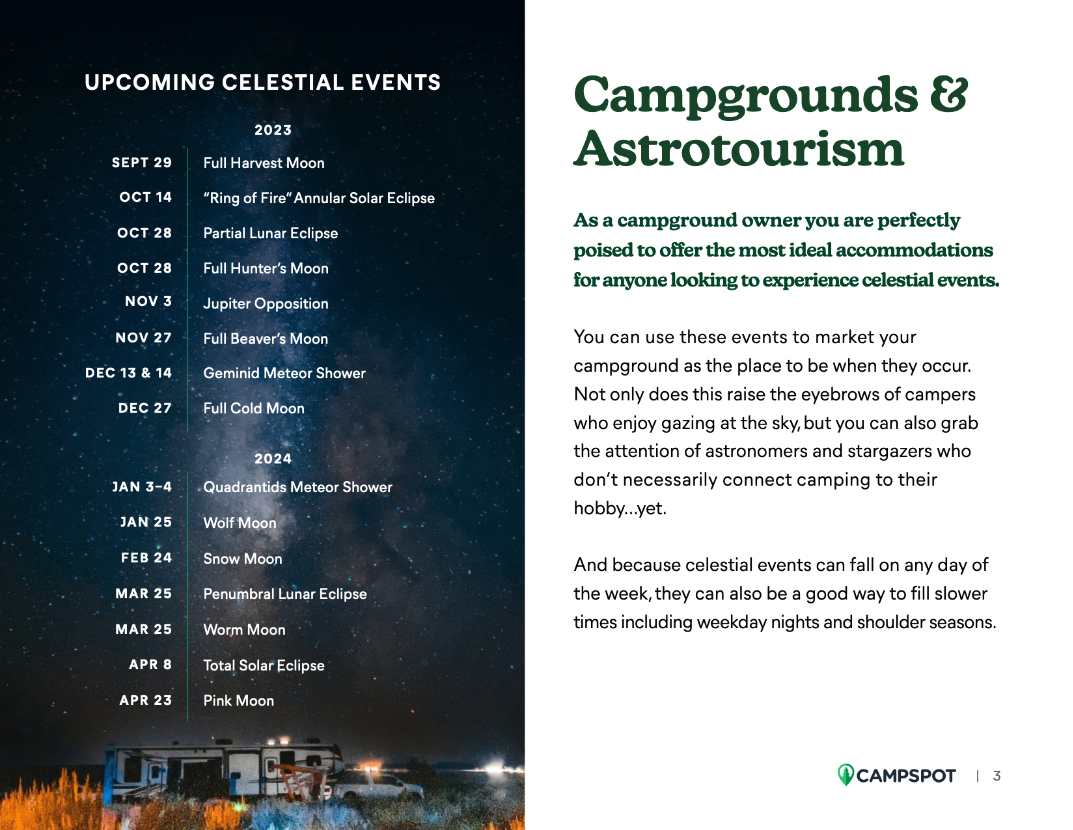 Eclipse Planning Guide

The Total Solar Eclipse in April 2024 is expected to be one of the biggest travel days in U.S. history. Millions of people are expected to travel to the path of totality in order to experience the special event to the fullest extent. Learn how to leverage this, and other upcoming celestial events to draw campers to your park with this guide.
What's included:
Timeline of tasks for eclipse planning
Calendar of upcoming celestial events
Examples of other dark sky festivals
Ideas for how to make your event special
Eclipse gear and safety tips
Download your FREE guide today!