FREE GUIDE
Growth Strategies for Your Campground Business
Unlock 12 tips to growing your campground's revenue inside this FREE e-book.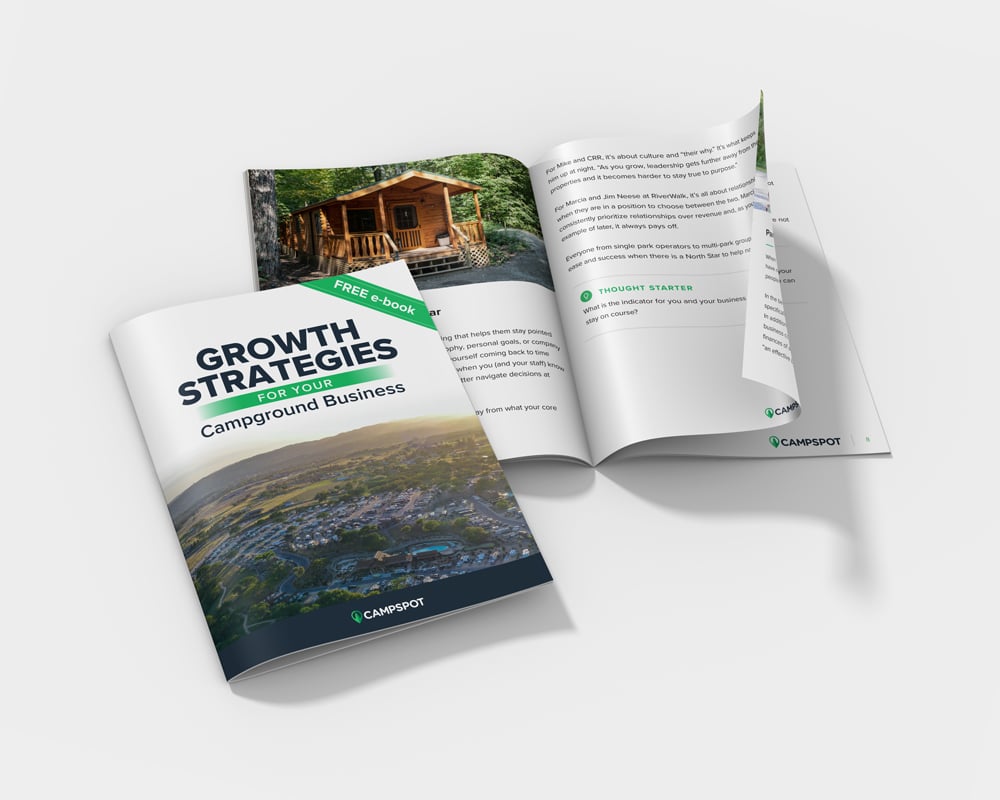 What's Inside?
Growth can mean different things to different campgrounds. In this guide, we focus on growth as it relates to a campground's revenue, and how to identify areas of opportunity (that don't involve hiring more staff).
What you'll learn:
Insider tips as learned from two campgrounds directly
3 keys to establishing a strong foundation for your park
6 tried and true practices for marketing your campground
Specific ideas you can implement today to help drive more revenue
Download your FREE copy today!